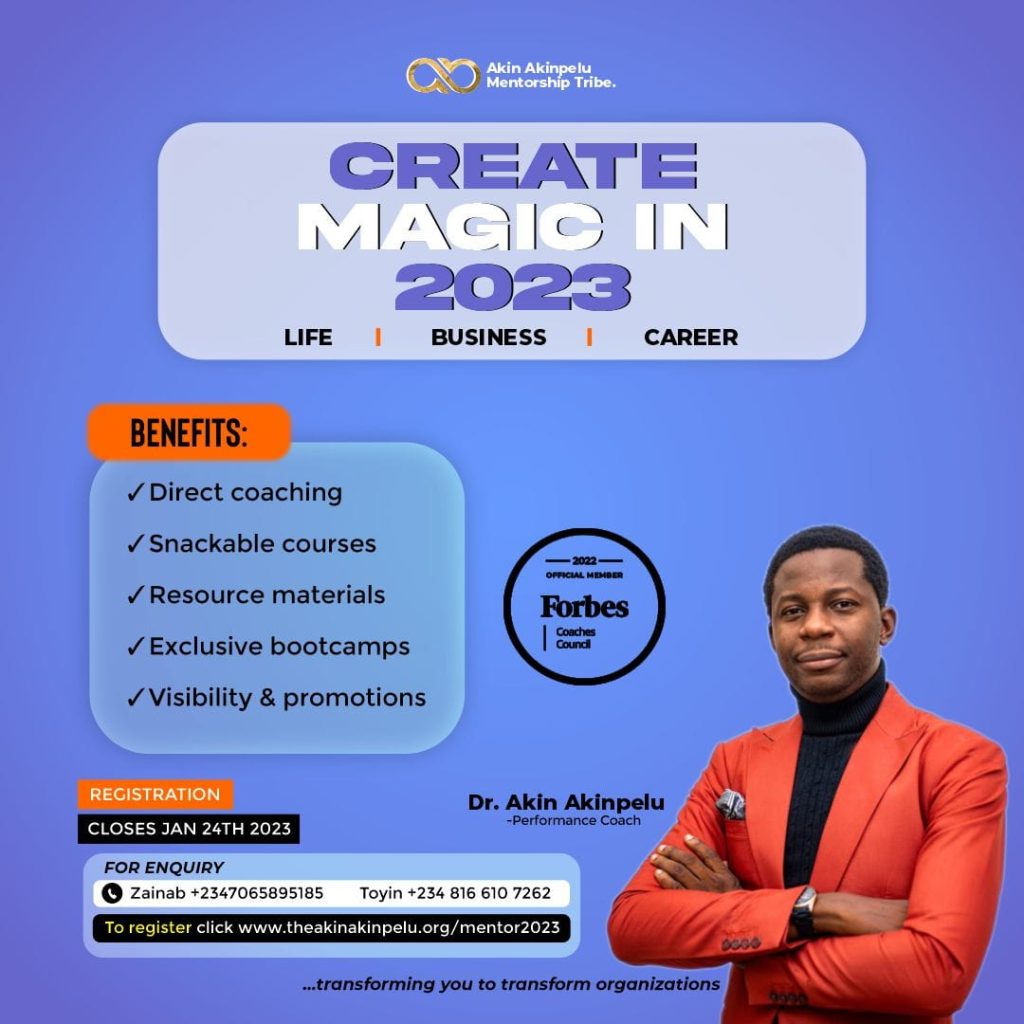 About The Akin Akinpelu Mentorship Tribe
The Akin Akinpelu Mentorship Tribe is a mentoring and coaching program by Dr. Akin Akinpelu for impactful leaders to improve and develop life changing decisions on Personal, Business and Career paths.
Dr. Akin wants to make sure that every member of his Mentorship Tribe achieves MEASURABLE GROWTH in the crucial areas that constitute evident accomplishment for their lives through the execution of this program.
Duration: 12 Months (January 2023 - December 2023)
Benefits belonging to the tribe:
12 Months Free Access to be directly coached by Dr. Akin Akinpelu.
Free access to attend exclusive programs and snackable courses while your membership runs
Unrestricted access to Dr. Akin
Akinpelu's resources e.g. ebooks Library, Articles, URLS etc.
A free access to book for Dr. Akin's quarterly executive coaching call for 60min
Free Access to Dr. Akin Akinpelu's closed Telegram/WhatsApp group and connect to other visionary men and women.
Special discount Vouchers to join Dr. Akin's  Annual exclusive Leadership Bootcamp.
Get 5% discount on referrals.
Recommendations on social media platforms after validation (credibility status, vouchers, license).
One-time payment: N200,000
2 installments:  N110,000 every 6 month
We are dedicated to supporting you on your journey to excellence and working alongside you this year to help you reach your goals.